2018 Golf Tournament
On September 15th 86 Golfers took to the course for the Annual WLA Golf Tournament, once again sponsored by Century 21 and Jules Lusignan. After a great day of golf 45 Dinner Guests joined the festivities for the Evening.
During Appetizers golfers and guests participated in taking a chance for 30 raffle items. During dinner golfers received their awards. First place teams received the famous Native American Bust Trophies. Second place teams receiver a $25 AMX Gift Card. Hole prizes were given for the Putting Contest, Get on the Green Raffle but no awards for the car on Hole in One. Skins were distributed to the winning teams.
After all the awards came the Major Raffle with 9 prizes to pick from starting with a Kayak, Paddle Board, Smoker, Bruins Tickets, Boat Winterizing and many more.
The tournament is the biggest fundraiser of the year and thanks to our Sponsors, golfers, guests and donors we were able to achieve over $20,000 for the maintenance of the lake. We also thank our volunteers.
Another thank you to many for a successful 2018 Golf Tournament.
218 Main Street
Webster, MA 01570
508-943-6062
Scorecard and Goodie Bag Sponsor
93 West Main Street
Dudley, MA 01571
508-943-4124
40 Millbrook St
Worcester, MA 01606
(508) 757-1852

4 Town Forest Road
Webster, MA 01570
508-943-7531
Two Newton Place
255 Washington Street
Suite 340
Newton, MA 02458-1634
617-964-0500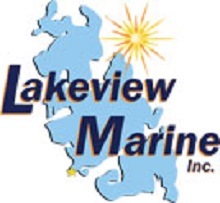 311 Thompson Road
Webster, MA 01570
508-461-6020
246 Boston Turnpike
Shrewsbury, MA 01545
Phone: 774-200-5288
Gold Sponsors and Donations
Smart Shopper
31 Thompson Road
Webster, MA 01570
508-943-5300
94 East Main Street
Webster, MA 01570
508-943-5085
Gold and Scorecard Sponsor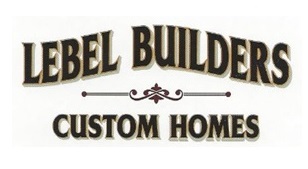 27 Wawela Rd
Webster, MA 01570
Phone: 774-696-4274
Table Centerpieces and Wine Sponsor
In Memory Of…
Michael G. &
Susan S. Wrabel
Loveland Road
------------------
Thank you,
"The Boys"
Silver Sponsors and Donations
Dawn Pokorny
Killdeer Island Club
Tee Sign Sponsors
Carol A. Barrette, MD
Naomi Kunkel
Sam Pappas
Nipmuc Liquor
Alert Driving
Mark Palmerino
Pete's Tire and Oil
Raffle & Gift Donations Misc. Values
Christy Savas, MD
Mark Palmerino
Big Belly Café
Pro Automotive
Raceway Golf Course
Marilyn Alston
J.H. Pokorny Assoc.
Booklover's Gourmet
Robin Jewell
Essentials Hair Designs
Webster Lake Gifts
Margaret Loew
Judy and Ed Keegan
John and Cathy Pokorny
Aubouchon Hardware
David & Marcia Vajcovec
Mark Palmerino
Say Yes To Yoga
The 2018 WLA Golf Committee sends thanks our golfers, sponsors, dinner guests and volunteers for their commitment and dedication to the Webster Lake Association. The tournament is the biggest fundraiser of the year. Webster Lake Association is dedicated to enhancing, preserving and protecting the quality of the lake and its watershed through the promotion of responsible, effective environmental & educational policies.

We shall strive to strengthen and unite the community through recreational, social and civic activities. Our mission is to preserve this regionally unique resource as a pristine legacy for future generations.
Golf Committee Members
Cathy Pokorny, Chair (Email)
Antoinette Dobosz
Jean Travis
Dawn Pokorny
Judy Keegan
Jason Piader
Nancy LaFramboise
First Prize Trophy
(Native American Busts)
Women
Cheryl Orrico
Debra Zachariewicz
Martha Garceau
Linda Ellis
-----
Score of Par + 2 Total Gross 74
Men
Jeff LaFramboise
Eric LaFramboise
Brandon Goold
Brett Siekerski
-----
Score of Par -11 Total Gross 55
Mixed
Diane Paradis
Jack Trella
Paula Gerard
Doug Gerard
-----
Score of Par - 5 Total Gross 67
Second Prize
($25 AMX Gift Card)
Women
Kathleen Clark
Patricia Hammond
Sandra Guerard-Hill
Ann Marie Neale
-----
Score of Par +2 and Total Gross 74
Men
Brian Bracewell
Steven Bracewell
Tim Aubin
Luke Gendreau
-----
Score of Par – 11 Total Gross 61
Mixed
Mark Becker
Andrea Becker
Randy Becker
Donna Becker
-----
Score of Par -3 Total Gross 69
Jeff Laframboise
Eric Laframboise
Brandon Goold
Bret Siekierski
-----
Three Skins ($288)
Bob Starr
Jerry Davis
J.D. Davis
Nick Frosolo
-----
One Skins ($96)
Derek Rogala
Dean Dyllan
Sam Tridenti
Josh Sarah
-----
One Skins ($96)
2018 Putting Contest Winners
$200 Prize
Paul LaFramboise
Nancy Laframboise
Korey Sterczala
Glenn Prince
2018 Get On The Green 50/50 Raffle
$240 Prize
Ashley Piader
Committee and Volunteers
The Golf Committee consisted of chairperson Cathy Pokorny, Antoinette Dobosz, Jean Travis, Dawn Pokorny, Judy Keegan, Nancy LaFramboise, and Jason Piader. There were also many other WLA volunteers who worked diligently to see that everything ran smoothly.

For any questions, please contact:
Cathy Pokorny, 2018 Golf Chair
at cathyp@jhpokorny.net
Sponsors
A special thank you again to all our sponsors who made this event such a great success.